Google Reviews Covid-19 Posting Delays
Google has started posting delayed  user reviews. The posting vary by both business catagory and country.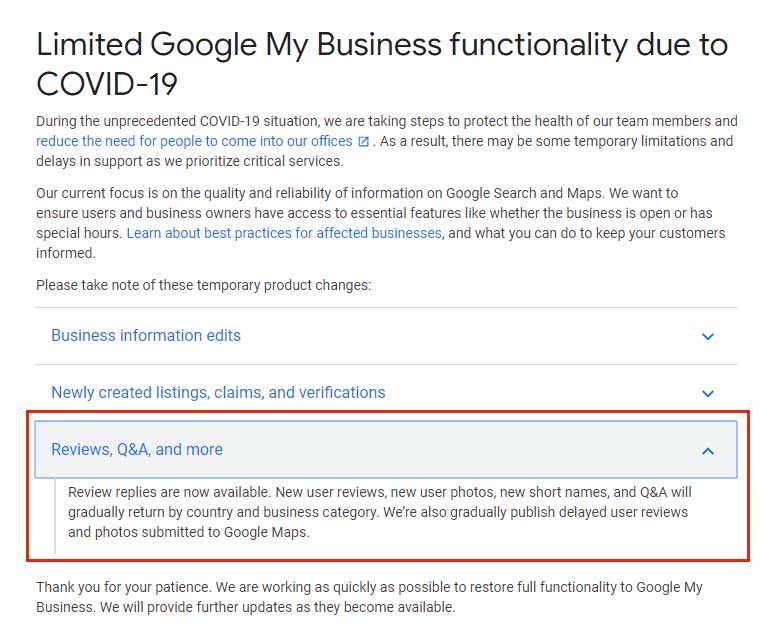 Due to the Covid-19 Pandemic, Google is working with a reduced staff and is currently delaying the publishing (not collection) of new reviews.  Your customers can still write reviews, and when they submit them they will be shown a message that reads, "Your contribution may be delayed at this time." They will be able to see the review they wrote on their own Google account.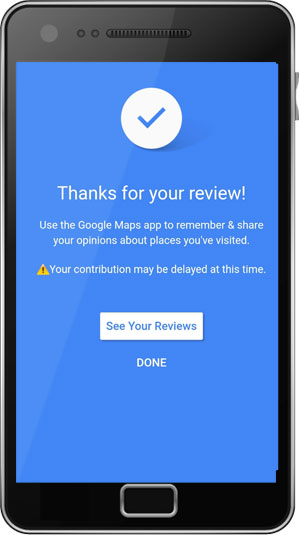 Google has not yet indicated when they're going to publish the reviews being written during the COVID-19 crisis.
We're all looking for ways to continue being productive and hit the ground running when closures end. In the world of reviews, this is a rare opportunity for businesses that continue to get reviews when their competitors have stopped asking.
We have three recommendations for you to consider during this time:
1.  Continue asking your customers to write reviews for you on Google. You may not be able to read them or respond to them on Google at this point, however you can still contact your customers and thank them for writing or attempting to write a review using the information in the review notification emails you receive.
2.  Try to get reviews on sites other than Google. Did you know that Google promotes businesses in their search results based on reviews written on other sites? This is one of their ranking factors.  Facebook, Best Local Reviews and other review sites in your industry are great second choices. If you want to get reviews on other sites and you need help, please contact us. We're happy to help.
3.  Encourage your customers to write testimonials and use those testimonials to promote your business in your social networks, on your website and on your company's Best Local Reviews public page. Testimonials are easier for your customers to write and you can use them to further promote your business in ways that you can't with Google reviews.
Have a Question or Comment?