Secrets Of A Review Industry Insider (1)
You Can't Win If You Don't Know What Review Game Is Being Played
Review software is a game-changer, but it can also turn into a hot mess faster than you can say "user error." Hundreds of companies now offer the ability to send review requests. They offer an array of features and price points. When it comes to the real differences between these systems, unintended consequences may be what separates the winners from the losers.
Full disclosure, our company designs and provides world-class review software, but what sets us apart is the other half of our business. We train companies on how to use all review systems more effectively. Many review systems now have industry-specific features; no single system works for everyone. However, while there is no one best review system for everyone, there is one best method for getting great, well-written Google reviews.  It's that method and how the review industry works that I would like to share—a peak behind the curtain of the review industry for business owners that want to make sense of what they're actually getting for their money.
Summing up the review industry:
"The only thing worse than a surprise is a nasty surprise." – Unknown
This blog series examines the"obvious" and "not-so-obvious" issues we have discovered as we talked to thousands of owners, managers, and their staff. Also included are some of the most frequently asked questions from the last 12 years. It will give you an insider's view of the review software industry.
Let's start with the most common "feature" request we receive:
"Can we just automate the whole process?"
Setting up software that sends unsolicited review requests out automatically appears, on the surface, to be the easiest way to accomplish a necessary and often unpopular task. Click a button at the end of the day, and you get Google reviews by morning. That's the promise. But are you getting more than you bargained for?
Like most things that sound too good to be true, the actual results of trying to get reviews with this method demand rigorous examination. What unintended consequences are you willing to risk?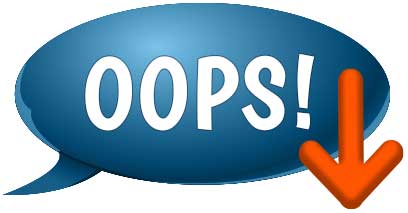 Unbelievably low response rates!
According to some studies, response rates to unsolicited consumer review requests can be as low as 1% to 3%. It's not an exact science, and some industries have higher rates than others. Let's face it, who wants their doctor, CPA, or favorite restaurant irritated with them?
These are dismal rates, and this method requires a vast number of customer requests to push the needle on your web reputation. So consider how many customers you see. Does sending up to 100 review requests to get just two or three reviews burn through a lot of your customers and a lot of the potential for you to get great reviews and referrals? The smaller your client base, the more critical each review request you send becomes.
The customer service-based review method that we teach scores much higher response rates. We frequently see companies with customer review response rates at 60% and higher—a colossal difference that doesn't require any particular review system. 
Insider Review Tip
Check the dashboard on your review software to see if you are being shown all the reviews you've sent or if it only shows you the reviews that customers responded to. It's a common practice to show only the successful requests, and it can leave you in the dark about the actual responses you're getting from clients. It's no secret to insiders that your review system will look a lot more successful if they can bury the review requests that were ignored.
Even more disturbing, some research suggests unsolicited reviews may be more likely to be star ratings without written feedback when Google's review guidelines specifically state that reviews should provide "useful, constructive feedback" that helps other users make informed decisions.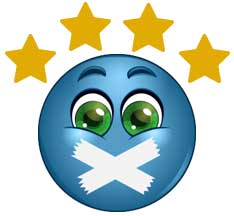 As I've watched and responded to the review industry over the last 11 years, I've found that unsolicited online reviews are shorter and less detailed than solicited reviews and are more likely to consist of star-only ratings. This may be because unsolicited reviewers are less motivated to provide detailed feedback and may be more likely to give a quick rating without additional comments.
I've often wondered if star-only ratings are the customers' way of saying, "I may like you, but I don't want you texting or emailing me without asking first."
Insider Review Tip
Remember, depending on your industry, customers may not feel comfortable telling you directly that they don't want you to send unsolicited requests. If a customer doesn't take the time to write an actual review, they probably won't send you referrals. After all, referrals put their credibility on the line with friends and family, and getting them caught up in spam texts and emails is a bad look.
Google's search algorithm considers many factors when determining search rankings, including the quantity, quality, and relevance of reviews. Google's algorithm prioritizes high-quality, informative reviews over star ratings alone, and star-only reviews are also considered sketchy by potential customers. Having too many star-only ratings is like having too many cats. It's cute at first, but then it becomes overwhelming and a little bit weird. You can easily see how important it is to minimize the number you have.
Insider Review Tip
Go to your Google reviews and check to see how many star ratings you have without any comments or with terse, short feedback. Google's algorithm may not consider all those stars helpful or informative. Stars-only ratings can actually lower your ranking and reduce the service area where Google will recommend and show your services on the maps page. Ouch!
If you see too many stars-only reviews and would like to talk to a pro, please give us a call.
Our business hours are:
Monday – Friday
10 AM – 7 PM Pacific
800-891-0449